Gridrunner++
A downloadable game for Windows
Many years ago at the turn of the century we had the splendid idea that it might be fun to make small games for handheld devices called PDAs. These little gizmos in some ways prefigured the arrival of smartphones, but lacked the phone part and never became ubiquitous enough to constitute a decent market for such games. However as part of the development process simple windowed PC versions were made as well, and without a doubt more people played these games on a PC than they ever did on their intended target.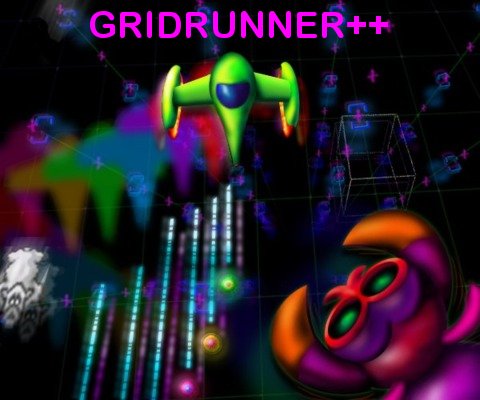 Here we present two variations of one of those games, "Gridrunner++". a simple shooter inspired by my own ancient Vic20 and Commodore 64 game "Gridrunner".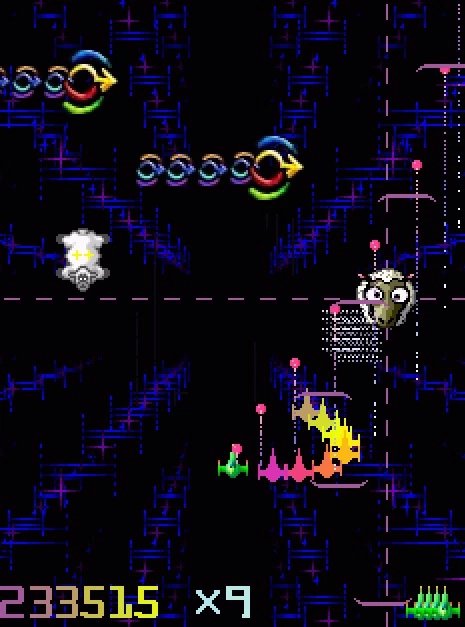 Shoot shit, grab sheepies, avoid lasers.
Control is via the mouse; firing is fully automatic and a Smart Bomb can be triggered by pressing the right mouse button once per level.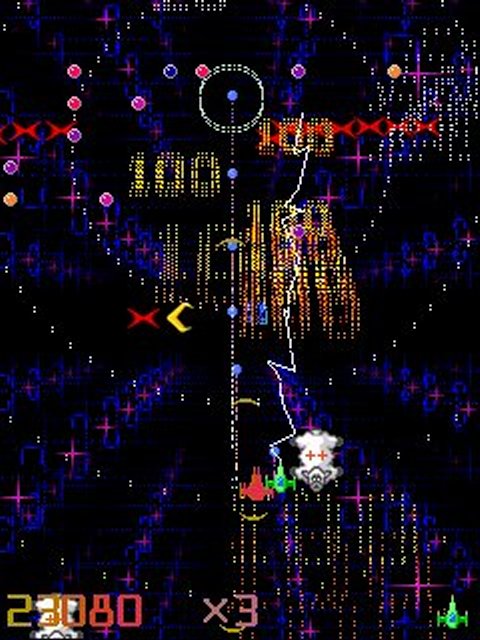 As one might expect everything shatters into tiny bits and score numerals fly around everywhere.
The game is simple shooting stuff but develops into a pretty tough challenge in later levels and there are a couple of interesting twists to the gameplay. There's a ridiculously complete strategy guide outlining the subtleties of the gameplay, such as they are, at the info page here.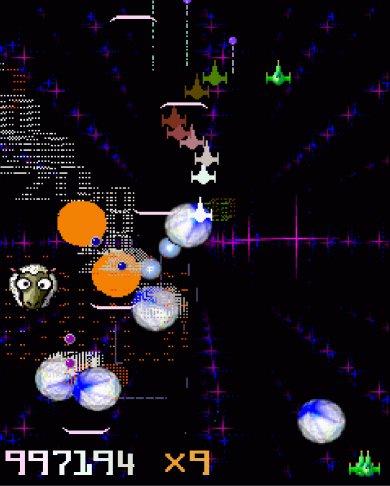 Pick up sheepies for mad points and powerups.
It's simple, fun, brain-out shooting action.
Here are two variations of the game. The first one is what was generally released, on both the PC and PDA platforms.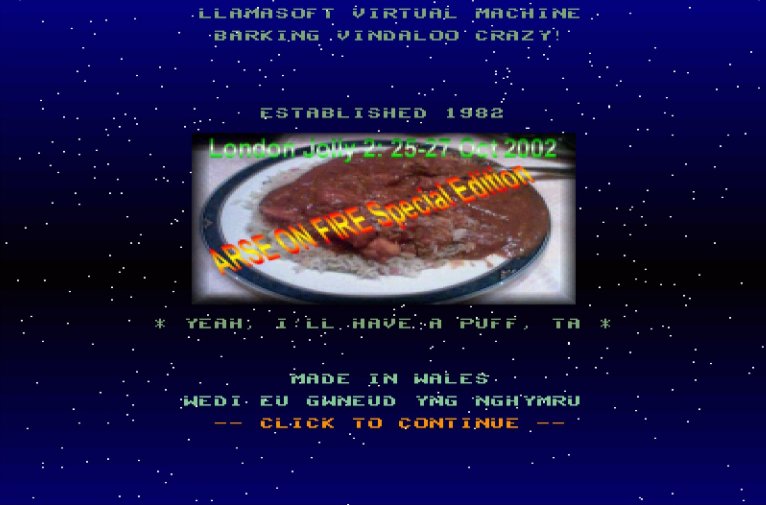 The "Arse On Fire" remix was made for/at a Llamasoft meetup in 2002.
There was a meeting of Llamasofties in London in October 2002, and a "remix" called the "Arse On Fire" Special Edition was made to give to people who attended that event. Curry was involved, hence the title. This version expanded the play area (since by then it was clear most people were playing on PCs rather than on the small PDA screens), gameplay was made faster and a bit more difficult, and, ah, "special" sound effects were added, the sounds being recorded by a hotel roomful of people in various states of drunk and stoned at 2AM in the morning. Boy we must have been popular at that hotel. Anyway the community additions largely consisted of everyone yelling out swearwords to be played on the occasion of player demise, a bit like in "Rude Llamatron" years earlier. So possibly don't play this version if you have delicate ears or the vicar's coming round.
The game works on my windows 10 setup so hopefully it'll go on yours too, can't say I've exhaustively checked but it's simple stuff so ought to be ok. It runs in a window and just click on stuff with the mouse to select it. You can resize the window at will but as it was designed for a tall, narrow screen it might look peculiar at other aspect ratios.
Download
Click download now to get access to the following files:
gridrunner-windows.zip
7 MB